You can now use Runops in the browser! The web app experience is live for a few weeks and the feedback has been fantastic. Here are some of the things users love in the web app:
Tasks Inbox
You can view your Tasks' history in a simple, yet powerful list. In the Tasks' detail view you can see review information, script, and logs!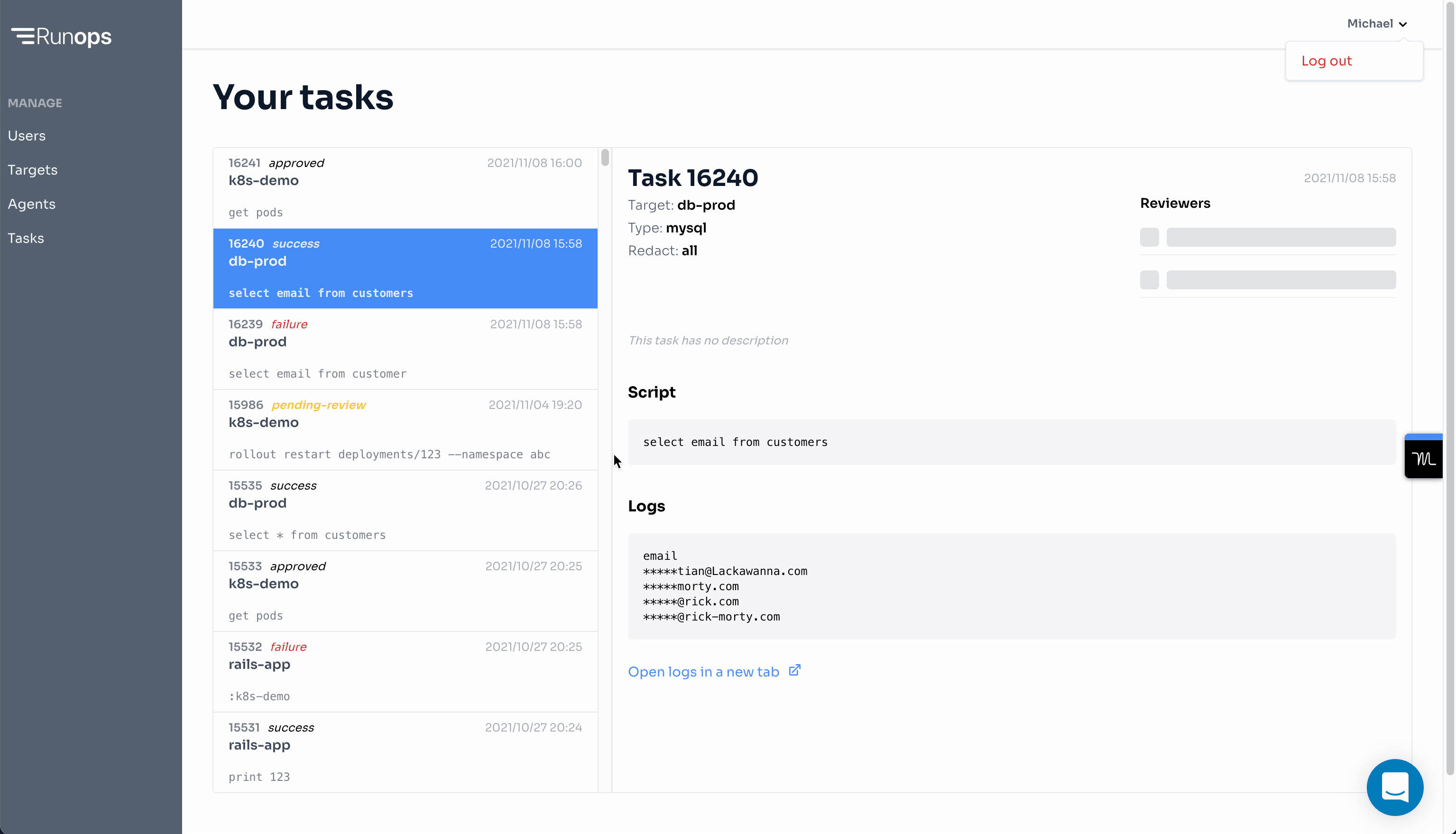 Admins using the web app can manage users, targets and agents!
Create, deactivate, and update users' groups.
Create and update Connections.
See your organizations' connected agents and metadata.
Now, instead of controlling access to Connections using roles, and reviews with teams, you use only one property: groups. Plus, we added the capability of controlling access to templates using groups.
Reliability Enhancements​
We made some structural changes in the last few weeks to Runops. Despite the size of the changes, most of you didn't even notice it. This is because we invested a lot of time in improving our reliability. We are not only fixing problems faster when they happen, but even fixing them before you notice. Some of these improvements include:
Runops Agent runtime instrumentation. The Runops Agent now loads and exports runtime configurations. This improves our visibility into problems and increases our abilities to fix problems in the agent without involving your team.

Central monitoring tool. All our systems now use the same central error monitoring and tracking system. This system makes sure that we get notifications for any problem that happens in any system. Notifications include all the metadata on the problem, including the individual user and organization. This is why you get messages from our team when you have problems even before you think about reaching out.